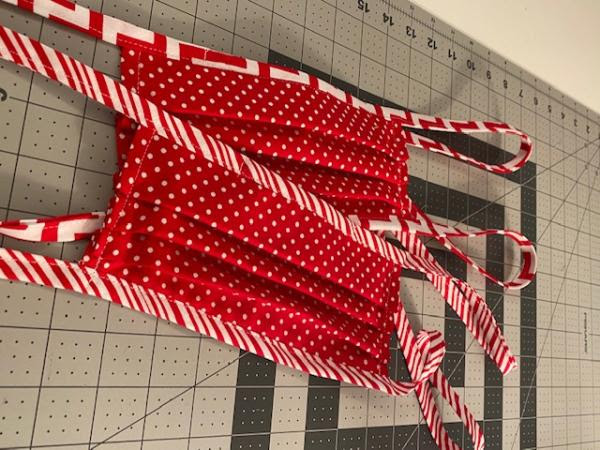 We hope you all are staying safe and productive during our 'Shelter in Place' mandate. I personally find social distancing very challenging…I love people and I love to be close to my friends, staff, and patients. Hopefully, by all doing our part, we will pull through this and we can welcome patients back into our office.
With that, I need to apologize that our patient communication system seems to have a few glitches. We are doing our best to notify patients of the need to reschedule, one week prior to your upcoming appointment. We are taking this week by week since we don't know when the situation will resolve. If you ever are in question about your appointment, please feel free to email me at drjessica@jessicabishopdds.com or call/text me at 919-414-0682.
In the meantime, when I am not giving my kids pedicures, I am starting to make masks to help the burden of saving medical masks for healthcare providers and give a fashionable option for those wanting to wear masks in public. This pattern contains a pocket for a removable filter so the mask can be laundered and an extra layer of protection is provided. Any of you who love to sew, if you would like this pattern, please email me and I will share it with you.
Until we can see you at operational capacity, continue to enjoy this special time with your loved ones!