Meet Our Chapel Hill Dentistry Team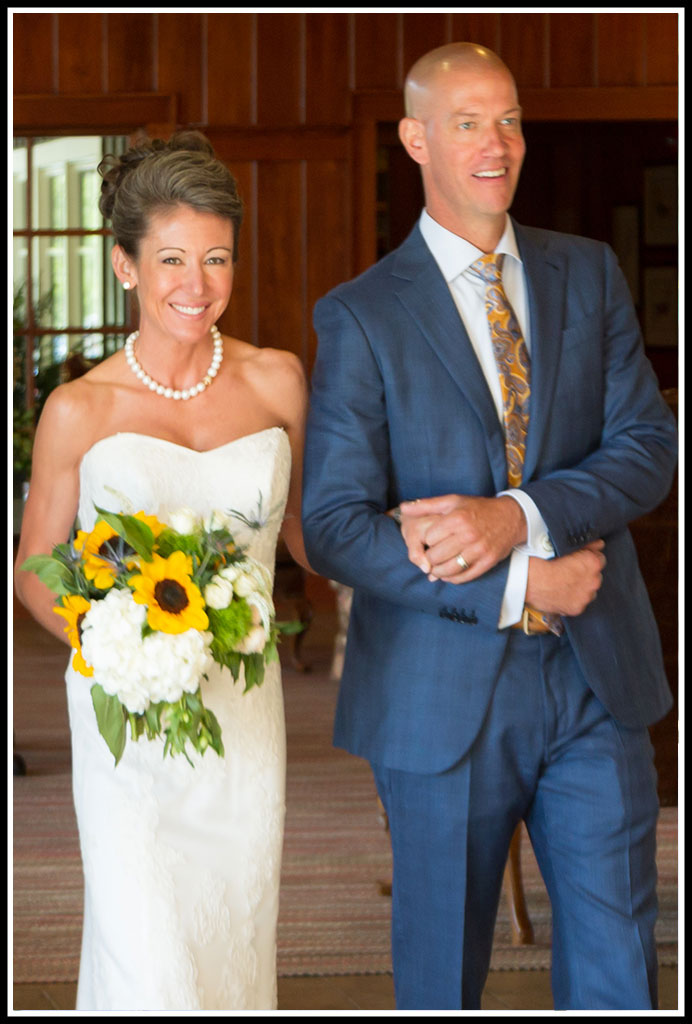 Dr. Jessica Bishop Funk
graduated from Grove City College in Pennsylvania with a B.S in Moleclular Biology with the distinction of Magna Cum Laude. She then attained her Doctor of Dental Surgery degree at the University of North Carolina School of Dentistry in 2000.Dentistry has been a major part of Jessica's life. She started out as a helper in her father's dental practice at the young age of three and by the age of ten, she was pouring molds and assisting her father with patients. She opened her practice in Chapel Hill in 2001. Her affiliations include the American Dental Association, North Carolina Dental Society and the American Academy of Facial Esthetics. Her newest passion in patient care is helping patients with sleep disordered breathing, working alongside a patient's physician to help draw attention to this major health risk.
Jessica enjoys spending time with her husband Ron Funk and their five children, Walker, Cole, Zoe, Madilyn, Matthew and her beloved dog, Shirley (read about her below!). When not creating beautiful smiles, Jessica loves to run, swim, golf, hike, sew, knit and work at job sites with her husband.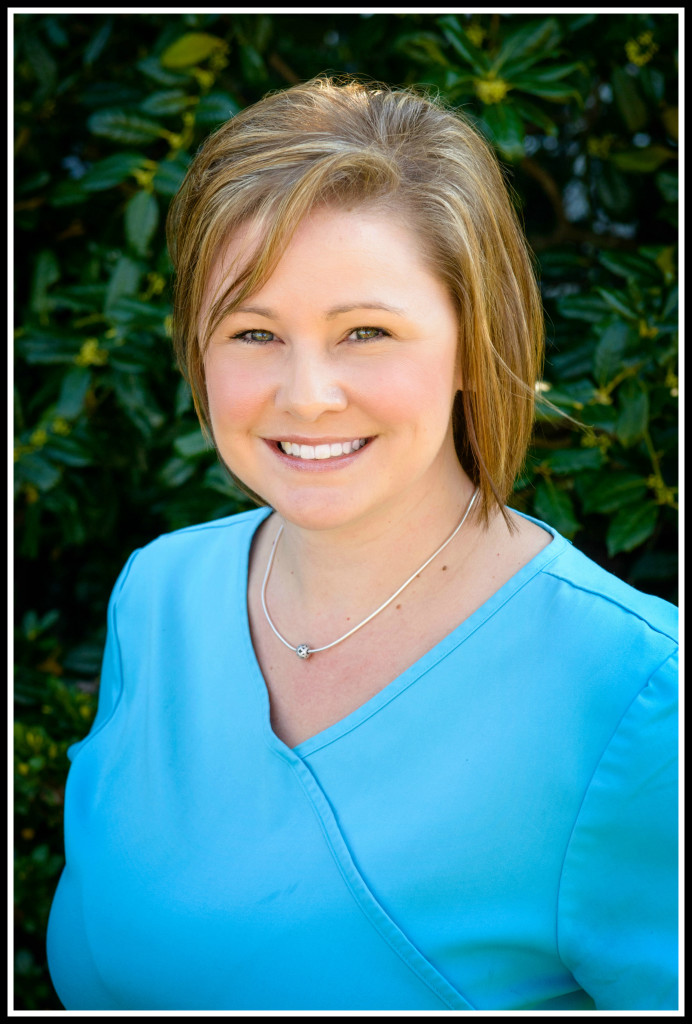 Krystal
Krystal and Dr. Bishop met and worked together at UNC School of Dentistry while obtaining their degrees. Working together after graduation was high on their wish-lists and they have worked side-by-side since 2000. Krystal, and her husband, Stephen, live in Granville County, with their children Cameron and Karleigh. Krystal likes to vacation at the beach and spend time with her family.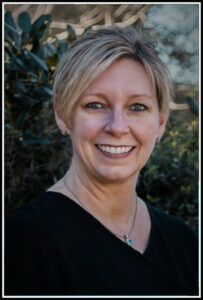 Laurie
Laurie has been with the practice since 2002. She keeps the office running as our Office Manager and is an expert in navigating the maze that is dental insurance. She will answer all of your billing and scheduling questions with a smile! Laurie and her husband, Philip, enjoy vacationing at Myrtle Beach with their 17 year old daughter, Courtney and her dachshund, Bailey Boy.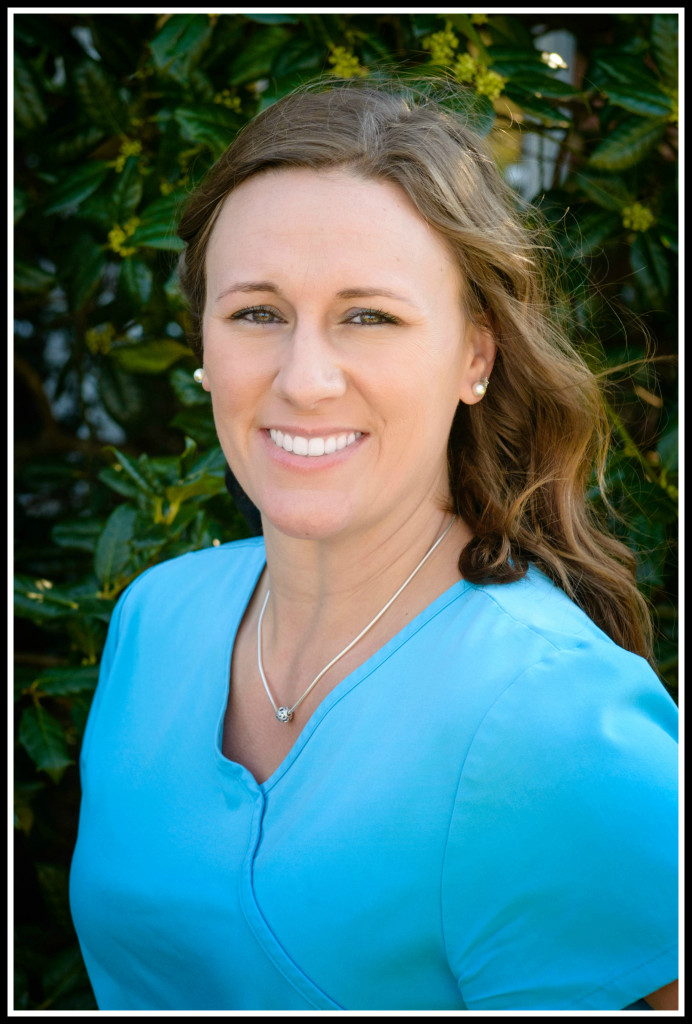 Misty
Misty brings over ten years of dental assisting experience to the dental practice and has been with our team since 2013. She grew up just down the road in Julian, North Carolina. She currently lives in Mebane with her husband Brandon and their two sons Kolten and Bowen. Her additional family members include three dogs Dixie, Beanie and Gus; a cat named Lily and their multitude of chickens. Her favorite getaway is the annual family beach trip to the Carolina coast.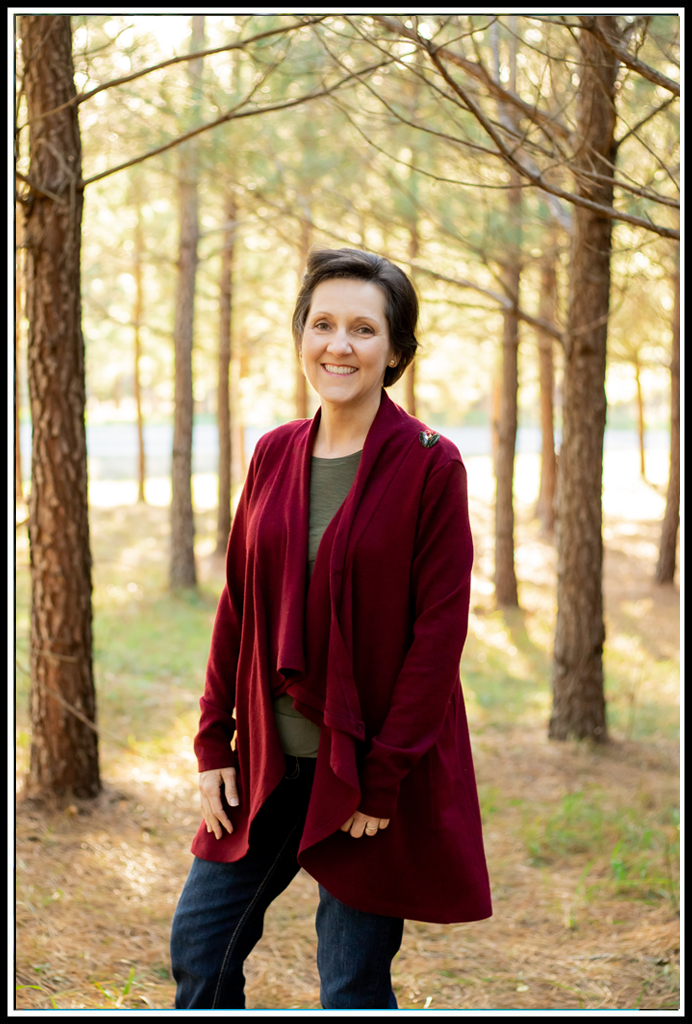 Sandra
Since 2000, Sandra has worked side-by-side with Dr. Bishop as her assistant. With over 30 years of experience in the dental field, Sandra is very knowledgeable and valuable to the practice. Sandra and her husband, Kenneth, live and work on a tobacco farm in Prospect Hill. When not cooking up a storm in her kitchen, she enjoys traveling to new places and spending time with her family.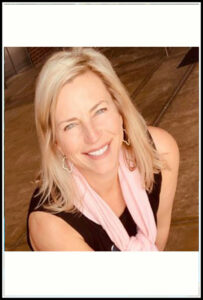 Stacy
Stacy has almost 30 years of expertise in the dental industry. In addition to being a Registered Dental Hygienist, she also holds a Master's Degree and is an Adjunct Professor at the UNC School of Dentistry. Residing in Chapel Hill, she and her husband, Scott, are raising their 2 beautiful daughters. Stacy is a DIY expert, avid cook and a horseback rider. Stacy's favorite place to be is their home in Oriental, NC where they enjoy boating and the quieter side of life.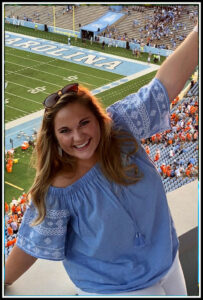 Michaela
Michaela recently graduated from UNC Chapel Hill with a B.S. in Dental Hygiene and a B.A. in Anthropology. She grew up in a small town outside of Charlotte but now calls Chapel Hill home. In her free time, Michaela enjoys cooking, shopping, and trips to the beach. More than anything, she loves teeth, turtles, glitter, and Carolina basketball!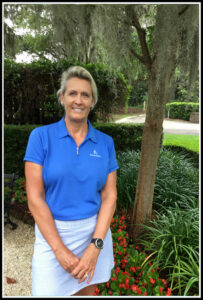 Andrea
Andrea is a UNC graduate with a bachelor of science in dental hygiene. She has over 30 years of experience. She worked after school at her family dentist In Roxboro NC and decided then she would pursue a career in dentistry. She loves helping patients with their dental needs but also enjoys getting to know the patient and their family on a personal level. In her free time she and her husband David enjoy trips to the beach and mountains, golfing,hiking,gardening and fishing. She says "live simply" is her motto.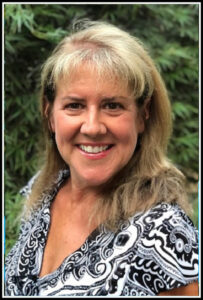 Donna
Donna moved to North Carolina in 1984 with her husband Chuck. She was born and raised in western Massachusetts. She completed her Dental Assisting Certification at the College of Medical and Dental Careers in Tampa, Florida. With 30 plus years of dental assisting experience, she is now thrilled to be sharing her dental knowledge with Dr. Jessica Bishop. Connecting with her patients, making them feel comfortable, and educating them on their dental health are what keep her passionate about being a dental assistant.
Donna lives with her husband, Chuck, in Franklinton, NC. They have a beautiful daughter, Kelly. All three are die-hard Tar Heel fans! Donna and Chuck were blessed to recently add a fabulous son-in-law, Angus, to the family. Kelly and Angus reside in Durham. Donna and Chuck share their home with their horse, "Lucky", their rescue dogs, "Samson" and "Bryson", and two rescue barn cats, "Chance" and "Roo", all of which enrich their lives every day! Donna is an avid outdoor enthusiast! During her time off, she enjoys spending time with her family, cooking, working in the yard and barn, following ANY Tar Heel sporting event and helping her husband Chuck with his dog care business.
Donna is committed to serving her community by volunteering at her local Brassfield Volunteer Fire Department, working on the NC Baptist Men's Dental Bus, mission trips with the East Chapel Hill Rotary Club and volunteering at Hope Reins, a local therapeutic horseback riding organization, offering free therapy for traumatized children ages 5-18.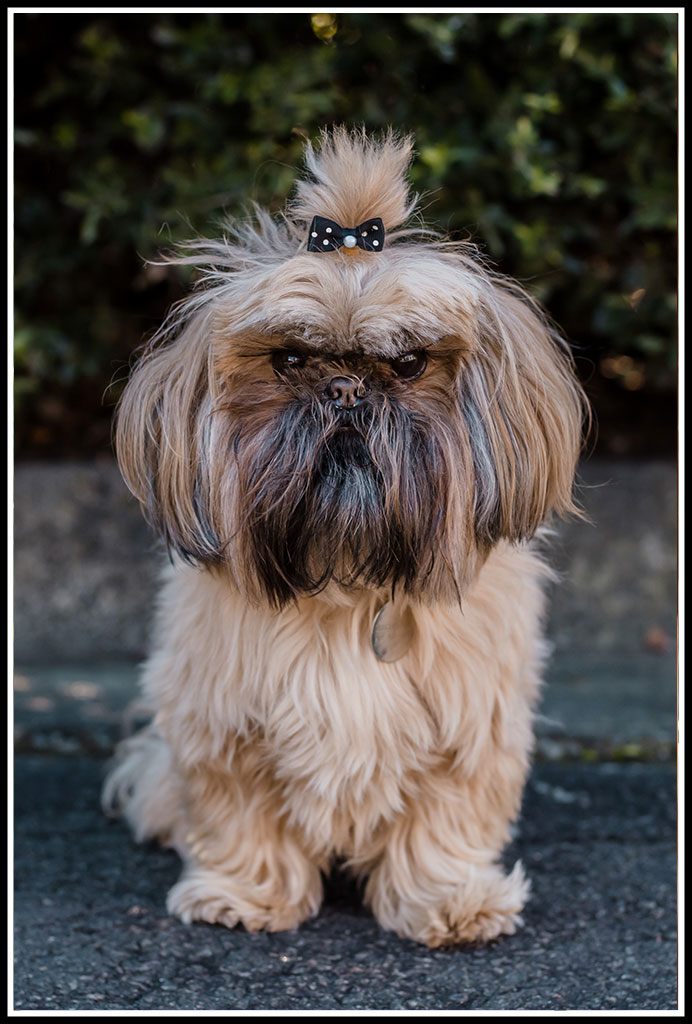 Shirley Mae Funk
Shirley Mae Funk is the office canine. Shirley is likely the favorite staff member of most patients. She is a sweet Shih Tzu that mostly sleeps all day even though she is only 4 years old. When requested, Shirley will snuggle in the lap of a patient who wants the company of something soft and cuddly. Otherwise, Shirley can be found napping by Laurie's feet or begging for treats from the sweet patients who spoil her rotten.