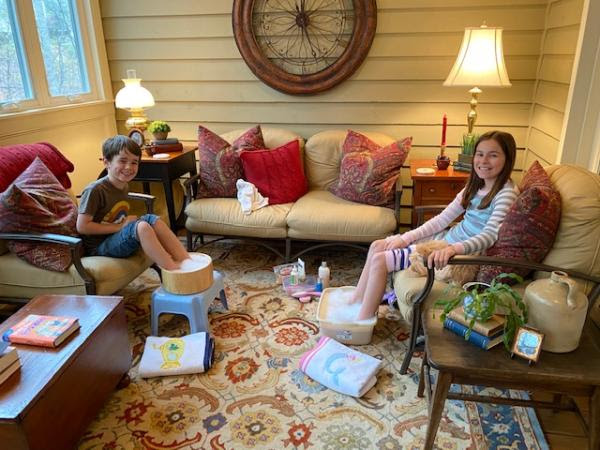 As we are all navigating the current challenges our communities and country are facing, I hope that you are able to take a moment to enjoy this gift of time we have been given. Special time with those in your own household, catching up on chores and things we never have time for during the hectic day to day schedules we all have.
I don't like being away from my staff and patients. I am truly blessed to work with the six most amazing and dedicated women. We have a family of patients that we truly love and care for and even though the office is 'closed', we are still here for you!
I am available by email drjessica@jessicabishopdds.com or by text/call to my mobile 919-414-0682. We are seeing emergencies on Tuesdays and Thursdays from 10-3pm. If your emergency requires a visit, we will have you wait in your car and call you when your patient room is ready. We will allow only one patient in the office at a time and no family members to wait in our reception area. Our office has always strived to surpass the infection control standards that we are required to maintain. Even in this scary and uncertain time of COVID-19, our standard precautions keep you, the patient safe and protected.
Please be safe, be well and I look forward to seeing each of you when we are given the permission to resume normal daily operations! My kids are getting spoiled with pedicures courtesy of mom 🙂
Sincerely,
Jessica