As I have expressed previously, one of the greatest blessings of being a dentist and an employer is having the opportunity to surround myself with wonderful women who help me to serve our patients. When tallying hours spent, the majority of our working hours are spent with the people at our places of employment, not the person we marry or the children we are raising. I feel fortunate that my staff feels more like a family. They are so much more than just co-workers.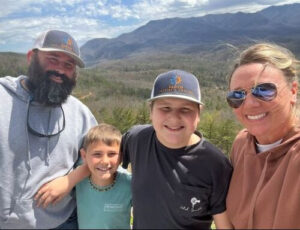 This month we are celebrating Misty Llloyd and her 10 years of service to the practice and to our patients. Misty is an AMAZING dental assistant who is always present with competence and grace. She is one of the kindest and most enduring people I have ever met. She is also a fantastic mother to her two sons, Kolten and Bowen. Misty comes to work with enthusiasm and energy and somehow manages to have leftover resources to tote her kids to their various sports practices. Misty is one of the quieter ladies in our bunch, she adds an element of peacefulness whenever she is present. I hope that you have had the chance to meet her during a previous appointment. She is truly a blessing to us!
As always, it is both a pleasure and honor to be your dental team. I hope that when you visit for your appointments, you will feel the family atmosphere that we have worked hard to create. We care about each of you far beyond your pearly white teeth.
Joyfully,
Jessica